SERVICE LEVEL AGREEMENT
SLA
Document Version: 5.2
GLOSSARY OF TERMS:
▪ Bug: Software compilation error that can cause the lack of functionality in one or more functions.
▪ Support: The support provided for this project will be virtual by creating incident tickets on the online portal https://algoritmun.com/ my/ tickets . Each ticket must be generated by customer's personnel.
▪ Maintenance: Mainly dedicated to the transactional layer – database. Updates are included.
▪ Availability: Characteristic that establishes a reliability percentage to measure the time in hours that the service will be fully active on the servers hosted in the cloud.
▪ Accessibility: The platform includes internet service hosting (Amazon AWS). The end customer will have access to reports, alerts panel and configurations in a web portal available on a Public IP to which all computing equipment will be linked through the internet.


SLA terms for service availability provided by Algoritmun is 99,8% of total working hours of a fiscal year.
TERMS FOR TECHNICAL SUPPORT
The SLA for level 1 technical support to be fulfilled by Algoritmun to its clients is:
Metrics

Response for

Diagnosis Time

Most Common Solution Time

Phone support

8hrs / 5d

Electronic tickets opening

24hrs / 7d

Corrective Support

From 8 to 20

working hours

From 8 to 20

working hours

Catastrophic : System out of service that catastrophically affects the client's operations and cannot use any of its units

Up to 1

working hours

Up to 8 working hours

Critical : A high impact condition in which the customer's production, operations or development are severely affected.

Up to 8

working hours

Up to 24 working hours

Urgent : Significant problem in which one of its units is faulty, however, the rest of the units continue to produce.

Up to 16

working hours

Up to 48 working hours

Important : Important issue, but not having a significant impact on the customer's current productivity.

Up to 24

working hours

Up to 72 working hours
Standard response time for regular (Urgent most common) tickets: The average response time for tickets (88% support category and solved getting a complete sample universe of 942 ticket generated), rated for year 2021 incidents, has an average solution of 90 minutes after it is assigned to a support staff member.
3.1 INCIDENT REPORTING AND ESCALATION PROCESS
In case of failure of the contracted services, the CLIENT will report such failures to Customer Service, where a TICKET that describes such an event will be opened internally. The technical support settings have several levels of attention that guarantee its execution, from the opening of the TICKET to its complete solution. Once the incident has been solved, contact will be made immediately to the people who reported the problem, or designated personnel by the CLIENT, to validate the correct operation of the service.
LEVEL

CLIMBING

MAIL

CHANNEL

Level 1
Standard Service

Customer Service Helpdesk

Level 2
Premium Service

VIP Customer Service Helpdesk





+593 98022-4734
https://algoritmun.com/new/vipticket

3.2 SERVICE PROVIDER REQUIREMENTS
Service Provider responsibilities and/or requirements in support of this SLA include:
● Adhering to appropriate response times associated with service-related incidents.
● Notification to Customer for all support tickets.


3.3 SERVICE SUSPENTION IN CASE OF DEBT
Algoritmun has the right to suspend one or all services in case that an invoice has been sent and payment has not been done by client in the following 15 days after receiving our invoice. In case client refuses to pay for service after 40 days, customer service will send a final notice for payment before erasing all containing data.


3.4 CONTRACT RENEWAL
Algoritmun will notify by email or phone call about each client's invoice status and in case contract is near to end, Algoritmun will communicate the new pricing and SLA conditions of renewal service. In case client refures to renew his contract, client should ask for its entire backup (sql and filestore) in .zip format only if all its debts and invoiced are fully paid.


4. PRICING
Algoritmun has complete right to change their policies and prices without prior notice. Every change on pricing will be deliver by a Sale Order on a period purchase and it will be provide by the official account manager. Pricing on services SaaS services will be changed twice per year (January Semester 1 - July Semester 2).


If there are any changes on prices of any cloud vendor of Algoritmun (Odoo - Google - Amazon or any other), our company will try to keep pricing policy on the current semester as if best fit. However, there will be prices that effect direct service provision that might be affected by any vendor policy. Algoritmun has the right to mantain pricelist policy and computations in a strict and confidential way.
5. PRODUCT LINES
SMARTBI: Algoritmun pricelist will be posted by formal contract for 12 or 24 months. If any client do not have a signed contract, current semester pricelist will be quoted and applied. Backup information will be stored in a historic record until service is fullfil.
SIAL: Algoritmun pricelist will be posted by formal contract for 12 or 24 months. If any client do not have a signed contract, current semester pricelist will be quoted and applied. Backup information will be stored during last 6 months. Any information older than current date will be deleted.


To install this Web App in your iPhone/iPad press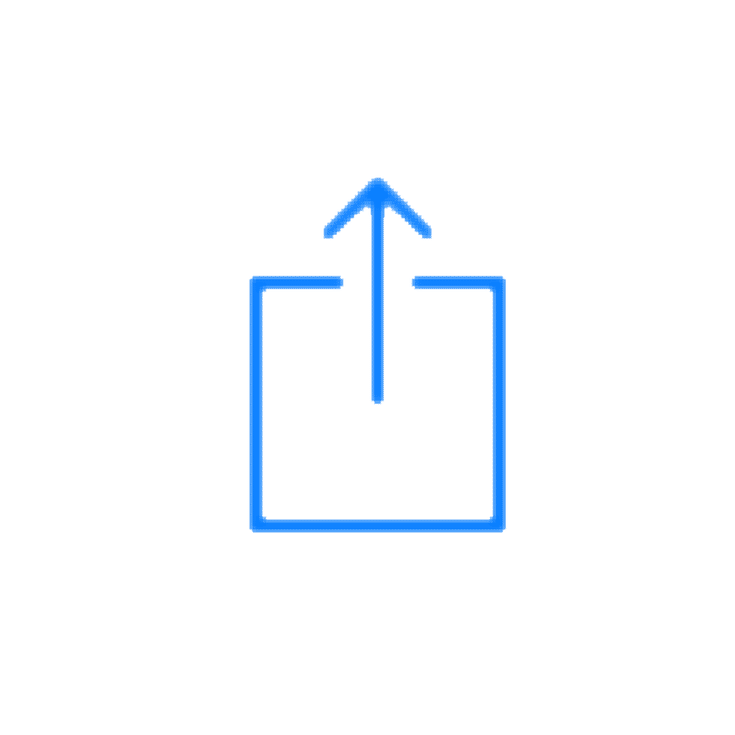 and then Add to Home Screen.